Watch Shazam! online
Can you stream the Action, Adventure, Comedy & Fantasy movie Shazam!, directed by David F. Sandberg & starring Asher Angel, Jack Dylan Grazer, Mark Strong & Zachary Levi on Netflix, Hulu or Amazon Prime?

Comedy streaming Guide: Shazam!
We all have a superhero inside us, it just takes a bit of magic to bring it out. In Billy Batson's case, by shouting out one word - SHAZAM - this streetwise fourteen-year-old foster kid can turn into the grown-up superhero Shazam.

TAGLINE: "Just Say The Word"
All Comedy streaming services available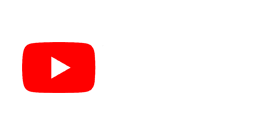 ---
Its release date is Saturday March 23, 2019
Production details
| | |
| --- | --- |
| Director | David F. Sandberg |
| Cast | Asher Angel, Jack Dylan Grazer, Mark Strong & Zachary Levi |
| Genre | Action, Adventure, Comedy & Fantasy |
| Country of origin | United States of America |
| Release date | 2019-03-23 |
| Theme | Adoption, Based On Comic, Bullying, Dc Comics, Fratricide Fiction, Magic, Philadelphia, Rapid Human Age Change Fiction, Rapid Human Growth Change Fiction, Secret Identity, Size Change, Superhero, Superhuman Strength, Wizard & Wizards |
| Place setting | Philadelphia & Schools |
| Time setting | 1974, 2000s, 2009 & 2018 |
| Location | Philadelphia |
| Script | Bill Parker (Shazam created by), C.C. Beck (Shazam created by), Darren Lemke (story by), Henry Gayden (screenplay by) & Henry Gayden (story by) |
| Costs | $80,000,000 |
| Box Office Revenue | $363,533,271 |
| Runtime | 132 min |
| Homepage | Shazam! Homepage |
Comedy movies & Comedy related shows similar to Shazam! available for streaming
Comedy titles with the highest similarity score